In business since 2013, we are the trusted leader for thousands of online businesses
Ask Our Expert Team — We'll Email You Back ASAP
The Most Trusted Done-For-You Online Businesses Since 2013
A popular way to start an online business -- we can build you a profitable online business and teach you how to be successful!

From sourcing high-quality products to creating an amazing store front, our team knows what it takes to build successful eCommerce sites.

Our experienced SEO team helps you rank for local search terms and create awesome websites targeting local services.
Looking for more advanced help with your business? Or want to acquire a revenue-generating online site? Our investment services team can help.
Download our FREE step-by-step guide and learn
How To Start and Grow an Online Business - The Complete Guide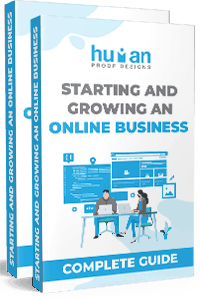 Join our Community of Successful Site Owners!
We've helped thousands of online entrepreneurs build successful businesses
I have messed about online, on and off for around 3 years, and I can honestly say this is the first time I feel like I have all the pieces together. A large portion of that comes from you and the team putting together an incredible site with amazing training and after sales support like I have never experienced.
Geoff
HPD Client
I have great news: I sold 5 more products on my [HPD] site (total 6 in less than 2 weeks). I believe I will start selling every month since my site is ranked for some keywords that are getting consistent traffic. Hope this helps motivate others
Ari
HPD Client
It's a combination of the quality of work, the contact with the team, and the follow-up / resources available. You feel like HPD is invested in you having success with the product rather than just churning through as many customers as possible. Keep up the great work!
Rachel
Website investor
The HPD Community is a great source of knowledge. The majority of posts are by fellow niche site builders and the answers are a goldmine of valuable information. Everybody is in the same boat, which really helps a lot when you are stuck.
Gary
Website Entrepreneur
Two months after my first sale I am now at about $160 per month. I continue to pump cash into the site as I learn. Hoping for a bigger move soon!
Christopher
HPD Client
Prior to my HPD purchase, I bought the $1800 website from [Competitor]. It was a nightmare. In a nutshell, I felt like I was managing a team of Fiverr guys which is NOT what I paid for. In fact I ended up doing a lot of the work myself rather than try and get them to do it. I haven't done anything on my HPD site that was completed about two weeks ago. I randomly checked my primary keyword and I'm on page 2.
Darlene
HPD Client
Frustrated with good articles that aren't ranking well?  It could be simple changes or techniques to deploy to get huge improvements in your rankings!  In this episode, we discuss 7 SEO tips you can employ today that are easy, cheap, and have big impact. Links and Resources Mentioned Lumen5Videos –
Read More »
It's So EASY to Start An Online Business With Us!