We've helped thousands of entrepreneurs start an online business — or even build a portfolio of successful sites!  You'll first want to decide what business model interests you.  Read below for more information.  Whatever you choose, HPD provides comprehensive training, free support, and a community of other successful site owners to learn from.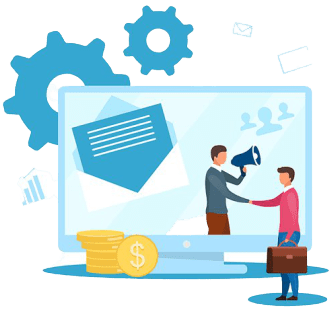 Affiliate sites are all about content — building great, compelling content that attracts visitors. These content sites (blogs) generate income from affiliate commissions, advertisements, and digital products. Any product you link to (for example, on Amazon) will result in commissions paid to you when your site visitor makes a purchase.
Big Profit Margins – And No Inventory Costs! Dropship sites don't require you to hold or warehouse any product inventory.  Manufacturers will send the physical products directly to your customers.  HPD will help you source the products and great a trusted eCommerce website.
Local Business Owners Pay for Customer Leads. Help local small businesses generate what matters the most to them – leads! These websites are designed to rank for specific niches (like plumbing) within a specific location.  As customer leads flow into your site, you will sell those leads to local businesses.
Start Working With Us Today!
Building Online Empires - Newsletter
Tips and Actionable Advice to GROW Your Business
Enter your email here to start receiving our free newsletter full of informative articles, tips, and advice from experts on how to accelerate the growth of your site.